Contents
Opamp pinouts
There are three columns of pinout data. The 'Basic pins' column uses a coding scheme to describe the pins which must be connected for basic operation. These include the input, output and supply pins for most opamps. A minority of devices need additional connections, which are suffixed to the basic scheme as follows:
c? - Compensation pin
g? - Ground pin
z?? - Autozero capacitor pins which require a capacitor
x? - Miscellaneous extra pin
In these cases ? specifies the actual pin number.

The 'Disable pins' column specifies the pin number or numbers of any disable inputs. The l prefix is for devices with a 'low to disable' pin and the h prefix is for 'high to disable' pins.

The 'Null pins' column specifies the pin numbers for null pins, which are also known as offset trim pins.

Singles


Duals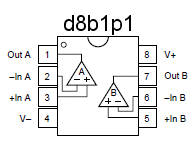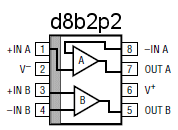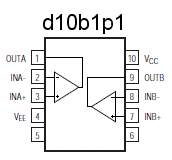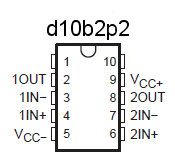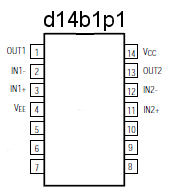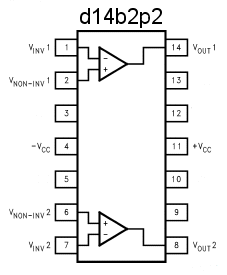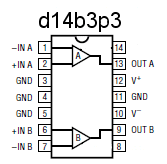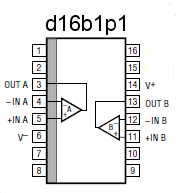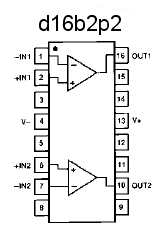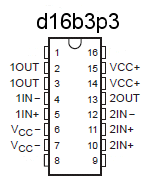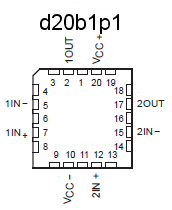 Triples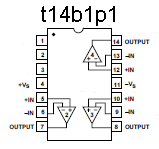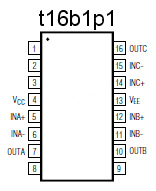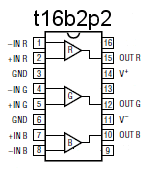 Quads